1 CMOS ENDOSCOPY CAMERA SYSTEM – DS-C180
The newly developed camera head generate 1080P HD Resolution. This enables the recorded image data to be directly processed without extrapolation. This light weight camera head combined with its ergonomic design helps to reduce hand fatigue making it ideal for endoscopy applications.
Sony CMOS Image processor
Universal C-Mount lens connector
2 freely programmable camera head buttons
Autoclavable, disinfectable and gas sterilizable
FUNCTIONS
Camera Head functions: Brightness adjustment, AWB, Image Capture, Freeze, Record.
Pixels: 1200 TVL
Brilliant Resolution - 1920x1080 HD with 60 FPS
8 Surgeon Scene can be saved like Laparoscopy, Arthroscopy, ENT, Urology, Gynecology etc.
Multiple outputs: DVI, HDMI, VGA, CVBS, RJ45, USB/Hard drive.
CAMERA HEAD
Digital image processing and digital signal transmission
2 programmable camera head buttons with 4 available functions
Ergonomic handling due to smaller, weight-saving design compared to previous HD camera heads
Improved heat dissipation makes the device more pleasant to handle
Universal C-Mount lens connection
Sterilizable
OPTICAL COUPLER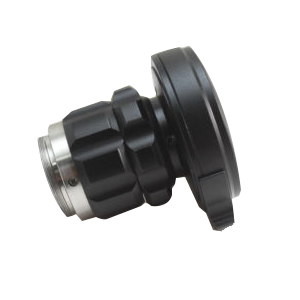 The optical zoom lens enlarges the image captured by the sensor by up-to 2 times - for a complete and true image.
Distortion-free display
Autoclavable
C-Mount connector and interchangeable Snap-On lock for endoscopes
Zoom lens